NTD Hopper Lifting Charging Machine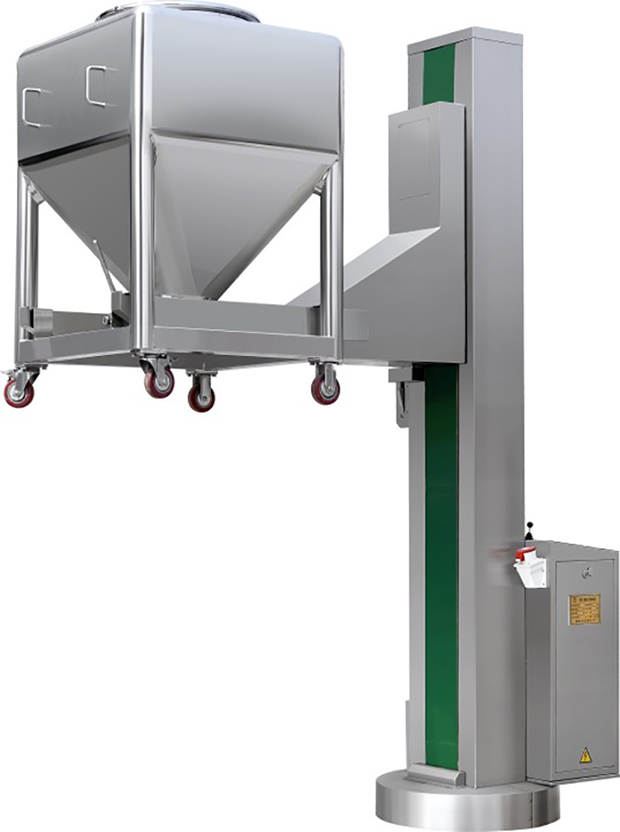 Purpose
This machine is mainly used for conveying and feeding solid materials in pharmaceutical industry. It can be used with mixer, tablet press, capsule filling machine and other equipment. At the same time, it is widely used in pharmaceutical, chemical, food and other industries.

Principle
The machine is mainly composed of chassis, column, lifting system and other components. When working, first push the hopper containing materials onto the fork frame of the hopper elevator, then start the lifting button, and the hopper will lift. After the hopper is in place, rotate the chassis to connect with the feeding equipment in a closed manner, and open the discharge butterfly valve to transfer the materials to the next process in a closed manner.
Characteristic:
This machine is a new model that our company has widely absorbed and digested foreign advanced technology and successfully developed in combination with national conditions. The structure is reasonable, the performance is stable, and the operation is convenient. The whole machine has no dead corners and no exposed screws. The machine is easy to clean, effectively controls dust and cross contamination, optimizes the production process, and fully meets the GMP requirements of drug production.